Company Appoints Vice President of Technology and Director of Technology as Revenue Growth Rate Remains Strong
SAN DIEGO – Sept 28, 2021 – centrexIT, an information technology (IT) services provider helping businesses thrive through technology, today welcomes Joseph Turso as its new director of operations. The company also announces the promotions of Sean Ernst and Andy Albrecht to vice president of technology and director of technology, respectively. All three appointments come on the heels of centrexIT experiencing strong revenue growth, as the company expands its client base to multiple time zones across the United States.
"With the company's team members now operating coast to coast, we have a need to evolve and simplify the way we provide great, reliable service to those that rely on us most," said James Desson, president of centrexIT. "Joseph is a results-oriented leader who possesses detailed knowledge of the technologies that drive our clients' businesses. He understands the importance of innovating support methodologies as technology and business conditions change over time, which is vital as centrexIT continues to experience rapid growth."
Turso is a seasoned IT industry veteran with over 15 years of experience structuring and leading teams of technical professionals, executives and business leaders. Throughout his career, Turso has held multiple director-level positions at IT consultancies across the United States. For the past 10 years, Turso has volunteered for FIRST, a nonprofit organization that advances STEM education for students. Turso is ITIL certified and is a certified managed services professional. He received his bachelor's degree in applied science from Trinity College and is a veteran of the U.S. Army and the Alabama National Guard.
Company Growth Fuels Two Promotions to Better Serve National IT Client Portfolio
To support the company's growing IT client portfolio, centrexIT has promoted Sean Ernst to vice president of technology and Andy Albrecht to director of technology.
Over the past two years, Ernst has spearheaded efforts to mature the company's service frameworks and platforms beyond what have been commonly available in the managed services provider industry. These innovations provide a more customizable and streamlined service experience based on each client's unique business needs. As vice president of technology, Ernst will oversee the company's growing internal technical division and evolve its vision for the internal systems and capabilities that empower the centrexIT team.
Andy Albrecht will assume the role of director of technology, where he will own the technology roadmap and systems architecture for the organization. Formerly the company's cloud operations manager, Albrecht led the design and implementation of the latest generation of centrexIT core private cloud infrastructure, achieving a more scalable, competitive and feature-rich environment. As director of technology, Albrecht will continue to serve as a mentor to the technology team and help evolve the system capabilities utilized across centrexIT's client base.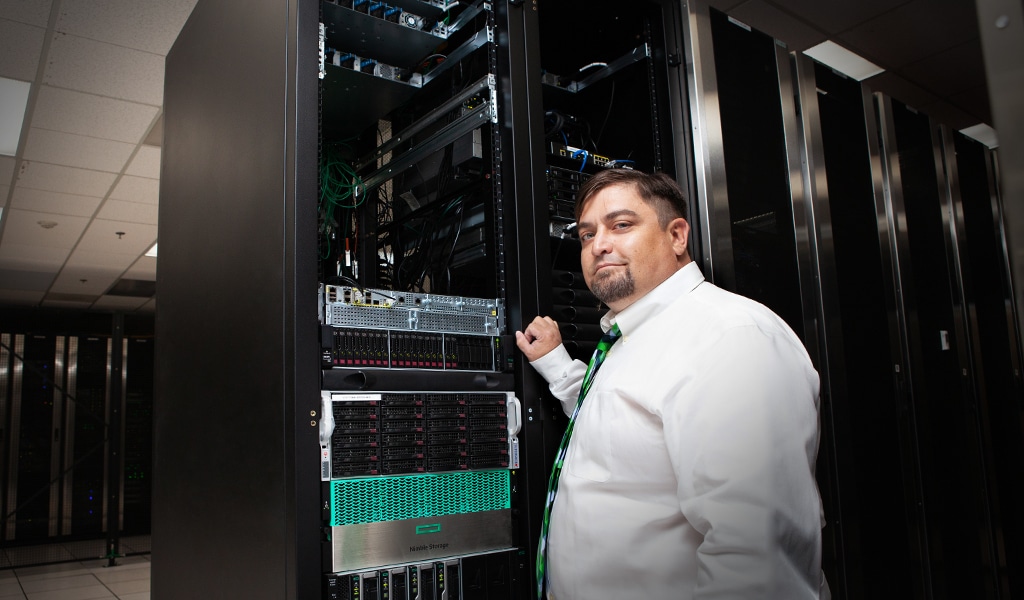 Andy Albrecht, Director of Technology of centrexIT, at a high-tech data center used to store, process, and disseminate client data and applications.
About centrexIT
centrexIT helps small to medium-sized businesses focus on their success by providing a value-driven and transparent IT experience. With a wide range of available services, such as Information Technology (IT) and Information Systems (IS) management and consulting, centrexIT incorporates best-in-class solutions to establish stable, scalable, and secure technology environments. Since its founding in 2002, commitment to consistently providing excellent customer service and quality has defined centrexIT as the leading managed IT services provider in Southern California. To view centrexIT's service and product offerings, or to join the centrexIT team, visit www.centrexIT.com.
Media Contact
Olivia Metcalfe
Townsend Team
olivia@townsendteam.com