We're excited to announce that 2021 is the eighth year that centrexIT has been recognized as one of San Diego Business Journal's Best Places to Work!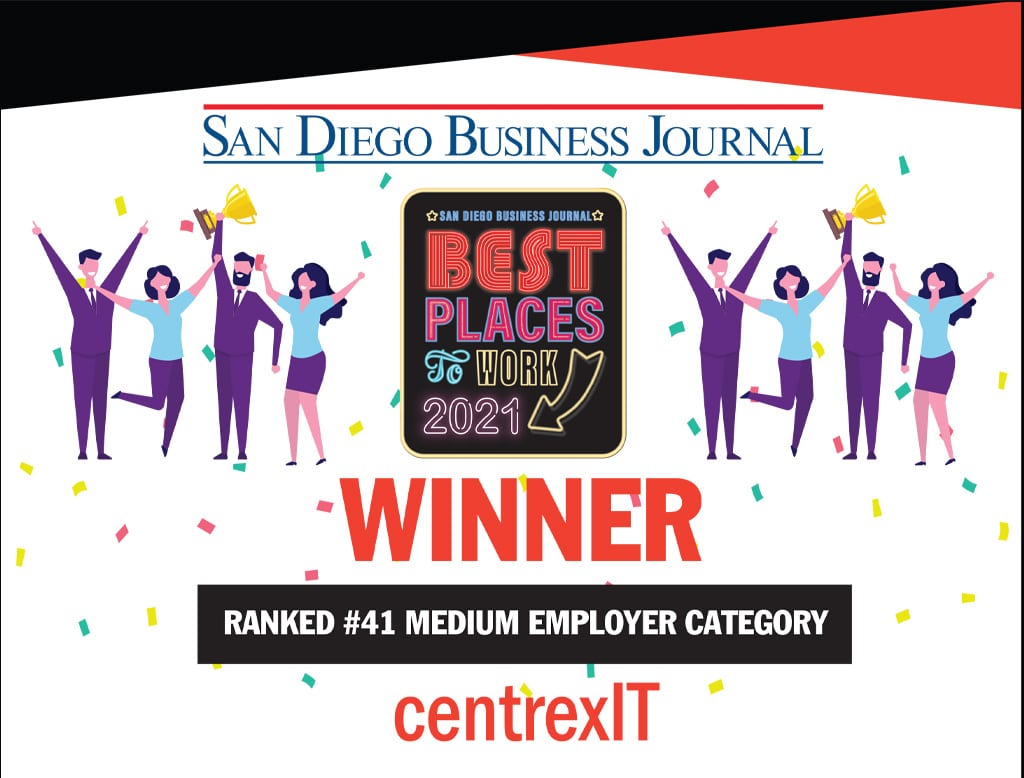 This year was a big year for us. After the first few months of working remotely during the Covid-19 pandemic, the team gave a nearly unanimous vote to continue working remotely, even after things opened up. This caused us to make the big decision to downsize our permanent office space. Our new space focuses on provisioning, project engineering, "hot desks" for anyone who needs them, and occasional in-person team meetings.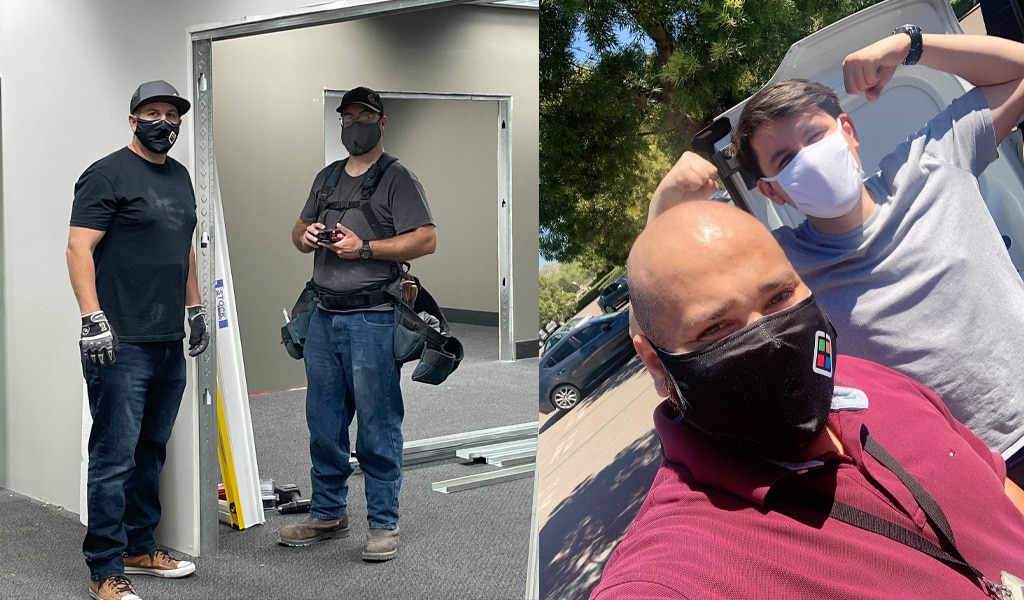 One of the biggest changes that came with making a long-term remote work decision for the team was the opportunity to open up our hiring to other states. For years, we hosted an official "Welcome" for each new employee at our weekly all-hands Lunch & Learn. Now, as part of the introduction, each new employee tells us about their hometown. The hometown pictures give us an opportunity to take a "virtual tour" of a new and exciting place. Having a nation-wide presence also allows more flexibility for our existing staff. For example, most employees can move closer to family when needed without job interruption.
Since making the shift to a fully-remote team, we don't meet in person very often. When we do it's even more special. Events like family beach days or hiking trips are some of our favorite ways of getting together and celebrating each other and the places we live.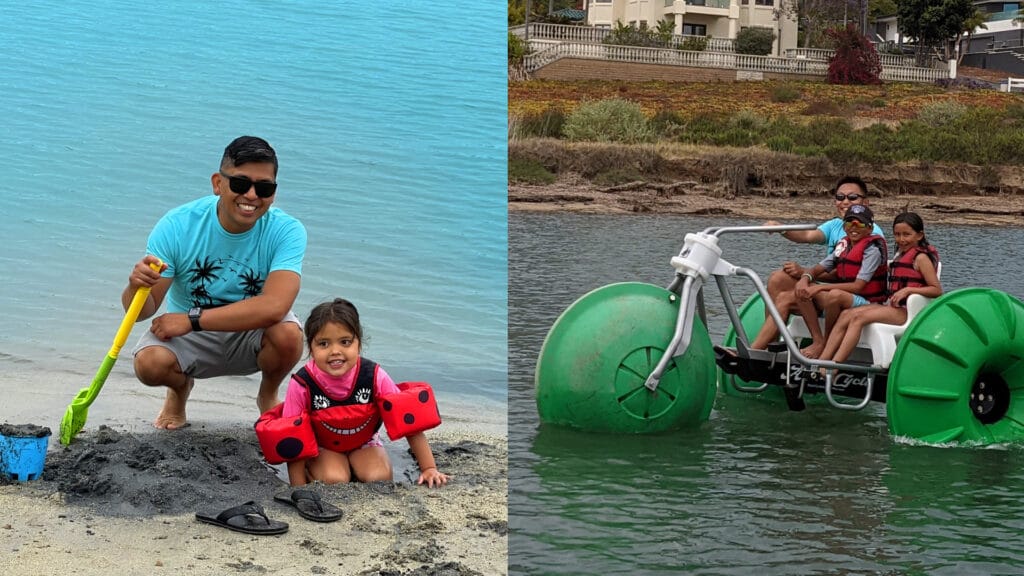 Doing IT with C.L.A.S.S.
Whenever you have a big change, it's common to see a shift in company culture. One way we kept our culture during the shift to the remote working-environment is an intentional focus on our core values of C.L.A.S.S.
C

are

L

eadership

A

ccountability

S

ervice

S

peed
These core values are critical for both internal and external customers. External customers, our clients, obviously benefit from top-shelf services when each touch uses care, leadership, accountability, service, and speed. Internal customers, our teammates, benefit from working in a supportive environment where each can succeed at their work. The world of IT is fast-paced and stressful at times; knowing that each person you work with has your back and is working towards a common goal makes all the difference.
Here are a few of the things our employees said in the San Diego Business Journal Best Places to Work 2021 survey:
What does centrexIT do that makes it a place where people would want to work?
"Everyone is so welcoming and understanding! There's a strong belief that teamwork and collaboration are valued. This produced a true "open door policy" that comes without the fear of being shamed or having to deal with retaliation. It's the most positive work environment I've experienced in my 20 years in the workforce."

"Listens to its employees, supports a good work/life balance, takes calculated risks to improve the lives of employees and clients."

"It keeps their employees in mind in every decision they make, big or small. The compensation is more than fair and there is plenty of opportunity to grow within the organization."

"It values individuals. The company recognizes where it needs to improve and invests in those areas for the benefit of all. They listen to the needs of employees and make efforts to fill those needs!"

"The level of respect, care and integrity we provide not only to each other, but to our clients is awesome"

"The transparency everyone has. I feel there is no one person I can't approach if needed. A level playing field."

"They continue to look for ways to improve their culture and work/life balance"

"They do not treat you like another number. You are an individual and your family and life comes first, you end up building strong bonds with both leadership and teammates to which it makes it so you want to go to work."
Looking at 2022
We're excited that centrexIT is once again recognized as one of San Diego's Best Places to Work in 2021. As the world continues to change, our priorities are to adapt so centrexIT can keep being one of the top places to work in San Diego and beyond. We want our remote team to feel connected. We want our benefits and compensation to exceed the market going rate. And we want to have a work environment of mutual trust and support where we do IT with C.L.A.S.S.