How do you say thank you for 20 years of service? For me it is with gratitude.
I have the urge to pinch myself, for this moment seems unbelievable. 20 long years ago I started centrexIT as I discovered my passion to help people business solve problems using technology. My favorite reaction is when someone says, "Wow! I didn't even think what was possible." or "Dang. That is so simple now." I realized that technology can be a powerful tool or a major pain in the butt. Technology is nothing without people and for many it can create unnecessary stress and even anxiety when using it. I take that personally and have always been seeking new ways to make people's experience with their technology simple and almost invisible to them. Great technology, when it works right, can be a powerful enabler for people to achieve their mission. We understand the trickle down impact great technology can have, or not have, on the chain of customers.
It started with a mission
I set out on a mission to create the most people obsessive IT services company, where people loved to come to work and have fun solving challenges together. I learned in our first year of business how my job as a leader was to ensure our clients and team were always being taken care of. I could see that as the team grew, I needed to make sure they were taken care of so they would have the desire to pass that care along to our clients and their employees. I hadn't truly realized what I was doing until maybe year 15 where it became apparent that I had intentionally, yet imperfectly implemented a super-secret care formula. "I will take great care of you and in exchange you will take great care of our customers."
I have toiled relentlessly, adjusted our service offerings, and discovered new ways to engage and enroll our team. Today, I am filled with gratitude for each and every one of my clients and employees.
As the son of hippie parents, I grew up with a sense of wonder and yet a desire to learn and succeed. As a young man with high goals and seemly unachievable dreams, the journey, at times, seemed like a mixed bag of feelings. A mixed bag of hopes and disappointments, victories and failures, doubts and confidence, criticism and validation. I would not say the path was an easy one to walk and I would not say I am extraordinary. What I am is tenacious and willing to ask myself the tough questions to grow and change.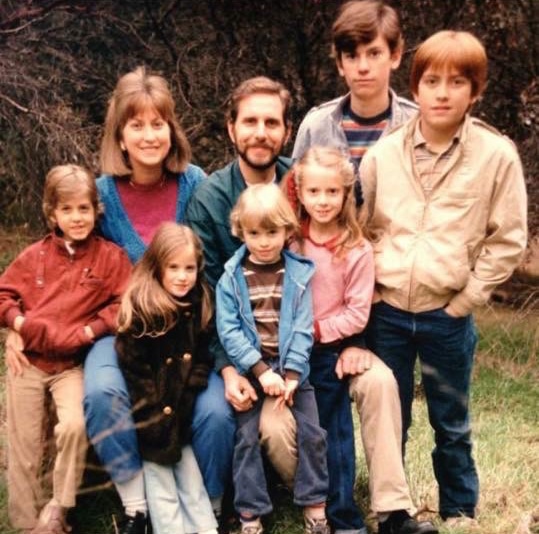 Pushing the envelope
But it takes more than personal effort for a company to succeed for 20 years. It takes a great work environment and ownership-minded employees to keep pushing the envelope. And push that envelope we have. We recently conducted a survey of the goals and dreams of our employees. I was delighted to see the passion and ideas our team sees possible for our company. We also asked about personal goals and to the extent we can help to support those personal goals, we will. I totally believe in providing work programs that benefit the whole person. To that end, we will continue in all our efforts to develop a culture of support and growth.
I believe centrexIT made it 20 years because of our people and commitment to never settle. The commitment to keep showing up and to keep pushing forward despite the obstacles. I know I gave my all to my goal. I made many sacrifices on the way, some that made me question my goal entirely. People told me it wouldn't feel good the day I actually made success and longevity happen. As we celebrate this 20-year milestone, I agree with them today. I do not feel good. In fact, I do not feel anything except tremendous joy and gratitude for everything and everyone who helped me reach this milestone. And I am totally invested in creating even more value for our clients and employees as we enter the next chapter, "our twenties".
In gratitude, thank you
I would like to personally thank my wife and children for allowing me to integrate centrexIT into our extended family. I thank my parents and siblings for building a strong "middle-child" individual that loves a good challenge. Finally, I thank my friends that I have neglected to spend enough time with that always have my back.
To everyone who has been a part of my life and a part of this journey, I wholeheartedly thank you and express my gratitude. Every drop in the ocean counts and I would never forget those who helped me sail through troubled waters, for they deserve a part of this successful milestone.
Thank you!
Dylan Natter, CEO centrexIT