There have been many new changes to IT security as businesses continue to navigate working from home in a covid-19 world. Industry experts Darren Bennett, Tom Caldwell and Sean Ernst join us for a two-part cybersecurity educational series featuring a round-table podcast and cybersecurity webinar.
IT Security & Working from Home in a Covid-19 World, Part 1: Podcast
Smartcity Tech Trends: State of IoT in 2020
Darren Bennett and Tom Caldwell join Sean Ernst in this round-table podcast. Darren opens up with the new security concerns covid-19 brings to businesses. Sean reviews security considerations for endpoint models vs centralized data models, and Tom delves into securing and measuring IoT sensors. Each discusses the pros and cons of different popular security frameworks. Finally, they discuss how different kinds of technology enablement accelerates work-from-home productivity.
Listen here or on your favorite platform below.
IT Security & Working from Home in a Covid-19 World, Part 2: Webinar
Darren Bennett, Tom Caldwell, and Sean Ernst return in part 2 of our series on IT security in the working-from-home environment of the covid-19 world. A case study detailing the City of San Diego transition experience is included.
Topics & Timestamps:
Our Podcast and Webinar Guests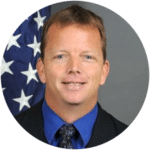 Darren Bennett – Chief Information Security Officer, City of San Diego
Darren is a global information and cybersecurity leader with more than 20 years experience in information security, focusing on all aspects of cyber, information and physical security. As the Chief Information Security Officer for the City of San Diego, Bennett is responsible for the security of all information systems used by the City. Previously, Bennett served as a trusted adviser for the FBI as the Regional Coordinator for the FBI Computer Science Program. He provided leadership and guidance regarding cyber-investigations to more than 25 computer scientists across 15 separate FBI divisions located across the western United States.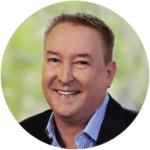 Tom Caldwell – CTO and GM of Techniche Americas
A veteran of Cisco and Microsoft, Tom has deep expertise in delivering Cloud -based software products and large-scale AI/Machine-Learning software systems to enterprise and service providers. Most recently Tom was Co-Founder of CyberFlow Analytics, an AI/ML Behavioral Analytics startup. Webroot acquired CyberFlow in 2016. Tom now leads the Techniche Group as group CTO helping to shape a new vision for AI/ML monitoring of light industry IoT. An experienced industry leader in Cyber Security, Cloud infrastructure and AI/ML. With an MS in Computer Science, he has more than 20 years in business and software engineering.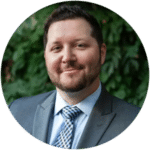 Sean Ernst – Director of Technology, centrexIT
Sean began his career in the United States military serving in Combat Systems aboard the USS Nimitz during Operation Enduring Freedom. He has since transitioned to mid-market IT service delivery. Sean now leads technology development at centrexIT with a passion for finding cutting-edge solutions for clients. Sean is skilled in technology leadership, IT security, IT research & development, ITIL based IT service management, & digital transformation of mid-market businesses. He has served on the Cisco Service Provider Advisory Council since 2018.
Our Podcast and Webinar Co-Hosts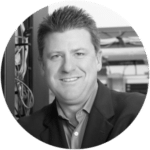 Darin Andersen – CEO & CoFounder, NXT Robotics, CoFounder, Seamless Podcast: Smart Cities
Darin Andersen is a cyber security professional and the President & CEO of CyberUnited, and the Chairman & Founder of CyberHive, a shared workspace and incubator for high tech startup companies. He served as the General Manager, North America for Norman AS which offers content security solutions and forensics malware tools. Additionally, Darin also served as the COO of ESET, an international software security company. Andersen received two Masters Degrees from the USC Marshall School of Business. He holds an MBA in Finance and Operations Management and MS in Information Technology and Operations Management.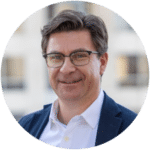 Daniel Obodovski – CoFounder SCALE SD and Author of The Silent Intelligence
Before he started SCALE SD and The Silent Intelligence, Daniel worked as Director of Business Development at Qualcomm Inc. Daniel has extensive background in new business incubation and technology commercialization. Throughout his career at Qualcomm, Daniel led commercialization and market launch of multiple businesses, many originated as R&D concepts. He did his first Smart City project in 2009 with MIT SenseableCity Lab, TrashTrack, which later received a NSF data visualization award. In 2011, Daniel co-founded and co-chaired Machine-to-Machine Special Interest Group at CommNexus (currently EvoNexus) San Diego.