private cloud + public cloud =
Hybrid Cloud
You need high-end dedicated cloud resources for your critical production environments, but why pay a premium for cold storage?
That's why our cloudIT Hybrid Cloud option is built for your business.
Get the best of both worlds by combining public cloud with our cloudIT Private Cloud.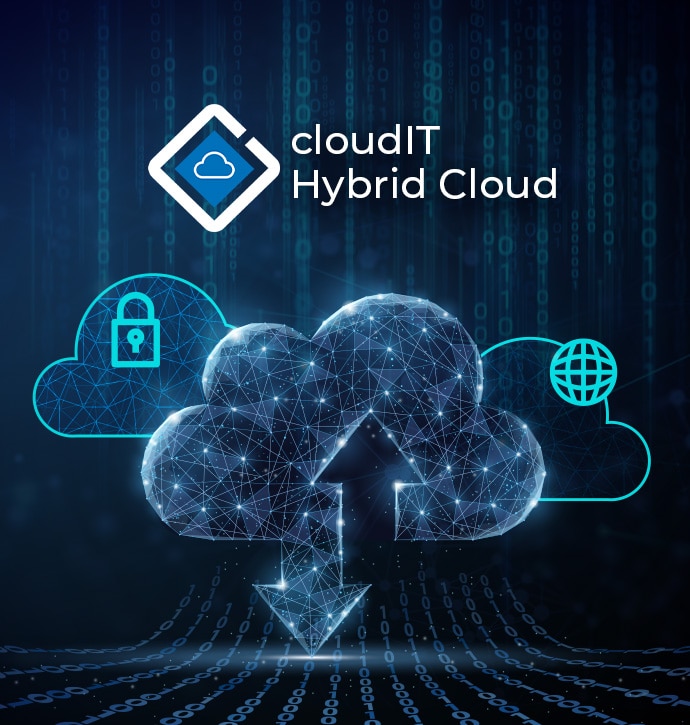 the best of both worlds
Hybrid Cloud
We'll be the first to tell you how great our production-level cloudIT Private Cloud is (99.9999% uptime, anyone?) but let's be honest, it's a bit overkill for things like backups. And overkill equals wasted money.
Public cloud is extremely cost effective when used for functions like cold storage and backups that require minimal data read/write. However, when a higher level of production is needed, ingress and egress fees can kill your budget.   
Enter the centrexIT cloudIT Hybrid Cloud.
Our cloudIT Hybrid Cloud combines our lightning-fast, highly secure cloudIT Private Cloud services with cost-effective public cloud offerings to keep you running smoothly and securely at the budget you need.
Better yet, we manage these services for you. 
We analyze your workloads and determine which cloud options you need for different areas of your business so you can have the correct level of support for each function without paying extra.
Features of cloudIT Hybrid Cloud
Uses both cloudIT Private Cloud and public cloud

Cloud spend is focused on optimizing performance needs while aligning to a budget

Managed by centrexIT, reducing headaches
Our team is your team
An IT experience like none other